Summer Agriculture Academies
Regionalized, hands-on teacher professional development. Get to know resources available to you through Texas Farm Bureau's Agriculture in the Classroom program.
The focus is on science in these one and two-day academies, but they are also cross-curricular. Resource material is free. And professional development credits are offered.
Check back in spring 2021 for more information on the Summer Agriculture Academies.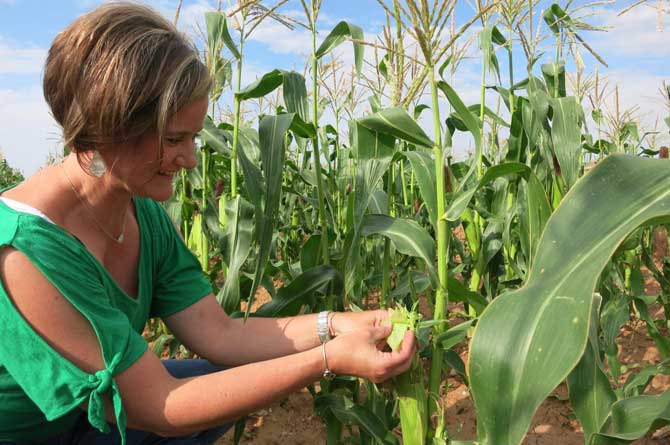 A roadmap of Texas agriculture. That details the crops. The livestock. And the people who grow them. That's what you find in Texas Farm Bureau's lesson plans for Ag in the Classroom.
Click here to get your copy of our curriculum today.
Contact Educational Outreach at 254.751.2258 with questions regarding the lesson plans.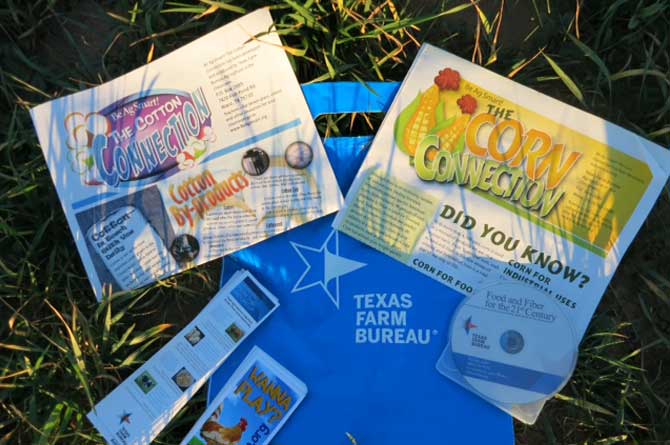 Connect with agriculture. Meet farmers and ranchers. And be ag smart!
Free resources and activities for parents and teachers alike. Use the virtual resources linked below at home or in the classroom.
In the section below, a video and guided activity are available to learn more about our food and Texas agriculture.
Contact Educational Outreach at 254.751.2258 with questions regarding the resources.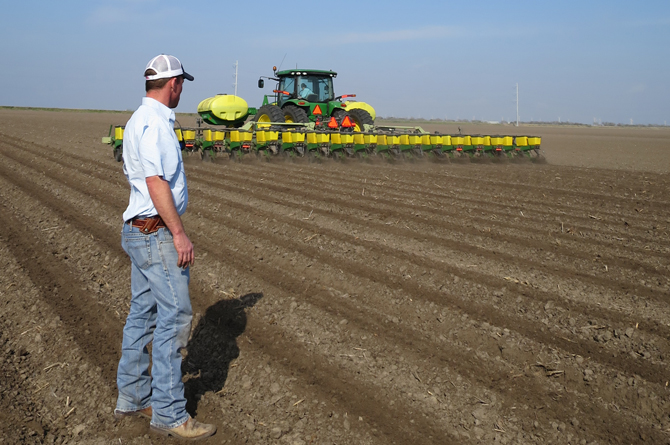 The Agriculture in the Classroom Curriculum Matrix gives teachers access to over 400 lessons that incorporate agriculture concepts across all subjects and grade levels. Matrix lessons are aligned to national standards, and Texas Farm Bureau will continually be aligning matrix lessons to TEKS standards beginning in 2020.
Click here to access the curriculum matrix today.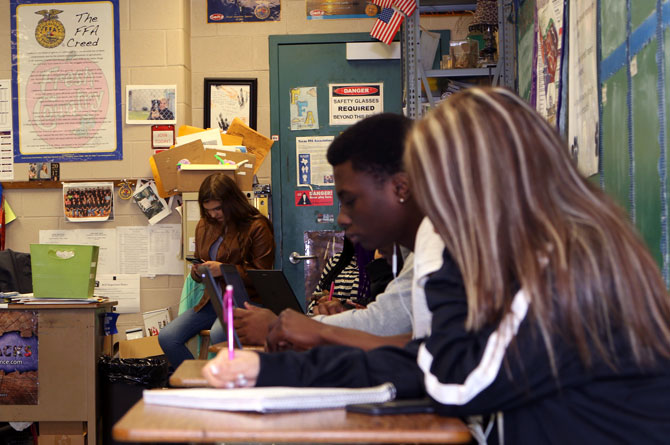 Agriculture is a mystery for some students. But teachers can change that by planting the seed of agriculture in classrooms, helping students cultivate an understanding of how their lives connect to all aspects of agriculture.
Texas Farm Bureau's Lesson Plan Challenge provides a unique opportunity to grow curriculum resources for Texas teachers who want to increase agricultural literacy and awareness across all grades and subject areas.
Submit a complete lesson plan, and if selected, you could take home prizes!
Participant Information
Certified K-12 teachers submit one completely developed lesson plan that clearly incorporates agriculture into the classroom. Teachers who teach any subject may participate, except for those teaching agricultural courses.
Click for more information on judging criteria, categories and awards.
Click to submit lesson plans and supporting documents.
Deadline for submissions is 11:59 p.m. on July 24.
For more information, email edoutreach@txfb.org.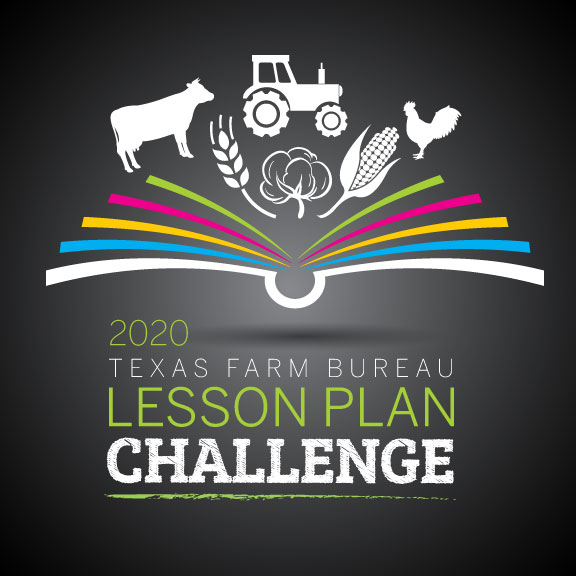 What's the science behind growing healthy plants? What does that mean for our economy? What does it mean for a hungry world? Students three to four generations removed from the farm need to know.
Bring the farm to your classroom. There's nothing like firsthand experience. Real crops and by-products. Soil and seeds. Writing a letter to a real farmer.  Through the school visit program, we introduce the crops grown in Texas. And meet real farmers and ranchers through the magic of video.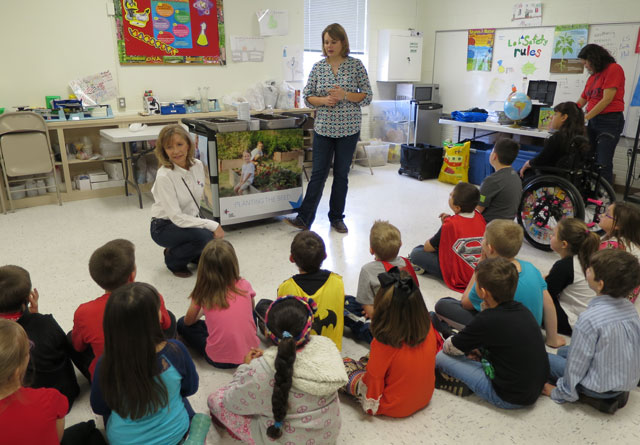 Summer Agricultural Institute
Get your hands dirty. Real-life experiences. Ideas about agriculture that can enrich classroom grades K-12. All through the Summer Agricultural Institute, a four-day professional development seminar.
Receive 36 CPE hours. Bring home exciting resources about agriculture for your students and colleagues. And a better understanding of where your food and fiber come from and the people who grow it.
Sponsorships are available through the local county Farm Bureau office.
Registration for the 2021 Summer Agricultural Institute will open in spring 2021.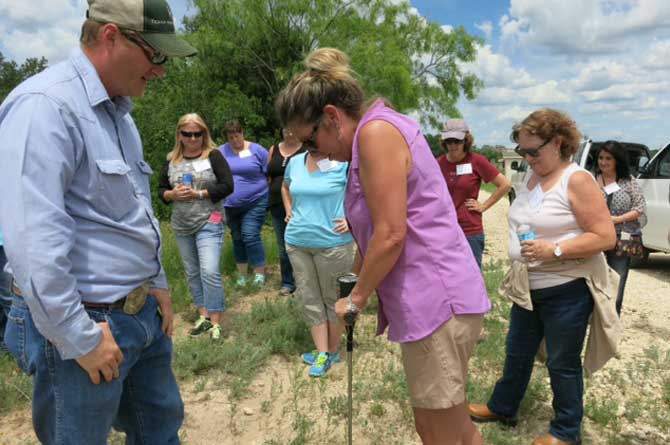 Learning from the Ground Up
Small scale gardening. Large scale farming. Let us help your students make the connection through our Learning from the Ground Up program.
Our grant program can help your school establish or improve school gardens or greenhouses. Because we want you to take learning outside the classroom to provide students with real-world agricultural experiences.
The 2019 application period has closed. Check back in 2020 for grant opportunities.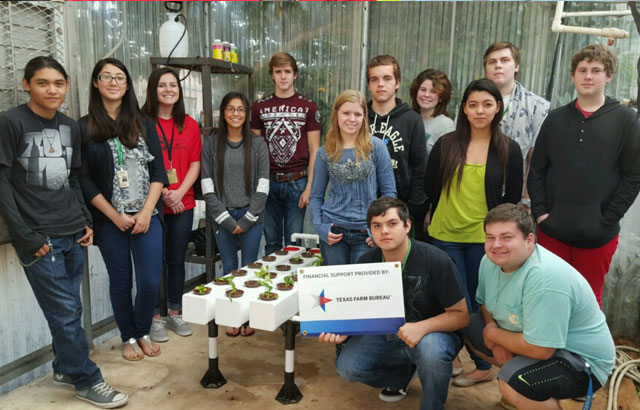 Ag in the Classroom Outstanding Teacher Nomination
Texas Farm Bureau awards one teacher annually with the Agriculture in the Classroom Outstanding Teacher Award.
This award is presented to the teacher for their innovative, multi-disciplined and continued efforts to teach students about the importance of agriculture.
A County Farm Bureau must nominate the teacher. Eligibility requirements include:
• Certified PK-12 classroom teachers who actively teach about agriculture
• Any content area is acceptable, with the exception of vocational agriculture
• Previous winners of the award are not eligible. Teachers who have previously applied but weren't selected may apply again.
Applications are due Oct. 9. Click here to apply today.
*High school and middle school agricultural science teachers are not eligible.