Be An Informed Landowner
At the intersection of a growing state and private property rights lies an issue important to all Texans—eminent domain. Landowners across Texas are facing condemnation of their property for pipelines, transmission lines, railroads and other infrastructure projects, both public and private.
Landowners need information about the laws, processes and tools available to ensure their property rights are protected. Texas Farm Bureau aims to empower landowners through education and informational resources.
"We know that we must have the means to move people, goods and energy across Texas, but private property owners should be treated fairly when forced to give up their property."
—TFB President Russell Boening
Property Owner Resources
Property owners faced with the threat of eminent domain often look for information on how to best handle the process. Below are resources and tips if you find yourself in the path of an eminent domain project.
Landowner's Guide to Eminent Domain
Texas Farm Bureau published Eminent Domain in Texas: A Landowner's Guide to help Texans better understand the condemnation process, the laws regarding eminent domain and landowners' rights.
Landowner Bill of Rights
Published by the Texas Attorney General, this document outlines some of your basic rights in the process of eminent domain. The condemnor should provide this to you with your initial offer, be sure to read it carefully.
Pipeline easement checklist
Published by Texas A&M AgriLife Extension, this document is a great resource for those dealing with a potential pipeline easement.
Eminent Domain Database
The Texas Comptroller's office maintains a statewide online eminent domain database. The publicly available tool will show which government and non-governmental entities have reported to the Comptroller their authority to exercise eminent domain.
Texas Agriculture Law Blog
This website has great insight and resources for many aspects of agricultural law, including eminent domain.
Eminent Domain FAQs Podcast
This Ag in the Field podcast covers the right to condemn property, advice for choosing an attorney, whether a company can come on and survey property and more information about eminent domain.
Listen to the podcast
Eminent Domain in Texas Podcast
This Ag in the Field podcast discusses the most common types of eminent domain cases facing landowners, which entities have eminent domain power, negotiation tips and valuation considerations.
Understanding the Condemnation Process
The law firm of Dawson and Sodd, LLP cover the common questions property owners have about condemnation in Texas.
Eminent Domain Projects
Several infrastructure projects are either in progress or scheduled to begin soon all across the Lone Star State.
Landowner Informational Meetings
In areas impacted by major projects, Texas Farm Bureau will organize informational meetings. Dates, times and locations will be provided as those meetings are scheduled and posted here.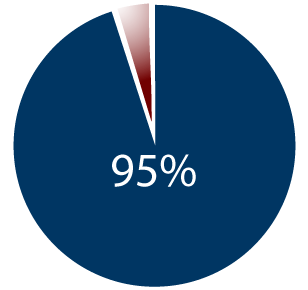 95 percent of Texas is privately owned.
In a survey conducted by Texans for Property Rights, almost 60 percent of respondents said their taking was by a private company, not a governmental entity.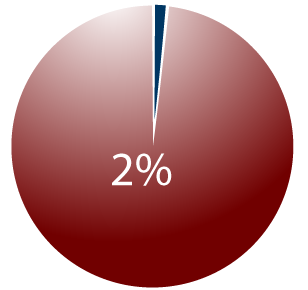 Only 2% of respondents believed the initial offer was fair, and 13% of respondents thought the final offer was fair.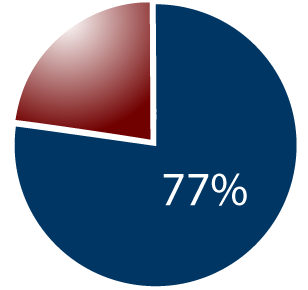 Of respondents who took their condemnation to a special commissioner's hearing or trial court, 77% received at least 20% more than the final written offer from the condemnor.
Eminent Domain Reform
Texas Farm Bureau believes in protecting private property rights of Texans against abusive practices, particularly by private corporations who use the government-sponsored power of eminent domain. That's why we have advocated for eminent domain reform in previous legislative sessions and worked alongside other landowner and agricultural organizations to create awareness of eminent domain abuse.
Join us in taking action to influence change at the Texas Legislature. We need to collect information from as many property owners as possible in order to effectively demonstrate that eminent domain reform is necessary. The Texas Legislature needs to understand this issue more fully from a property owners' perspective and needs to know how many of you are being impacted. Here are the various ways you can personally help this effort right now:
Click here to share your story with us.
Call your state representative and senator. Let them know prior to the legislative session how you've been impacted and that you'll be counting on their support for reform. To find who represents you, please click here.
Eminent domain poll results