Highlight individual achievements. Discuss complex agricultural issues. Share your Texas agriculture story. And be rewarded.
Because actively contributing and growing in agriculture and Texas Farm Bureau has its benefits. Like cash prizes. And recognition for a job well done.
Contest winners will be announced in December at TFB's annual meeting.
Find out more about the contests and the YF&R program in this brochure.
Contests proudly sponsored by



Speakers. Tours. Networking. Get it all and more at the Young Farmer & Rancher Conference.
Learn more about: agricultural advocacy, food and health, YF&R activities, commodity updates, leadership development and tour local farms and ranches.
The 2020 YF&R Conference is set for April 3-5 in Austin at the Austin Marriott North hotel.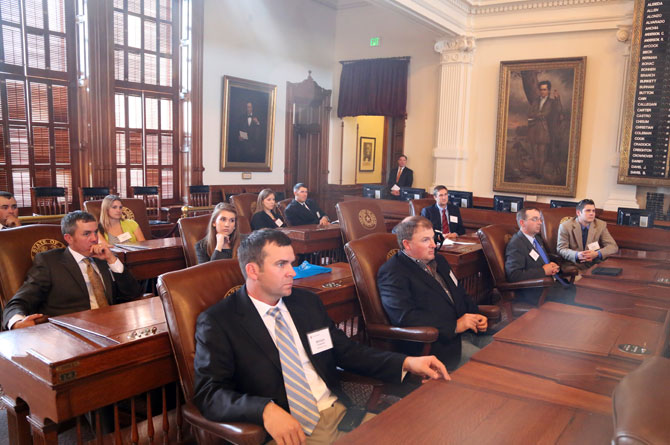 Collegiate Discussion Meet
Meet. Discuss. Win!
College students from across the state will compete April 3-5 in Texas Farm Bureau's Collegiate Discussion Meet.
And competing has its benefits! The contest winner receives a cash prize and an expense-paid trip to represent Texas in the American Farm Bureau Federation's Collegiate Discussion Meet contest.
Click here for the Discussion Meet manual and topics.
The Collegiate Discussion Meet will be held during the Young Farmer & Rancher Conference in Austin.
For more information on collegiate programs, contact Whit Weems at youngfarmers@txfb.org or call 254.399.5030.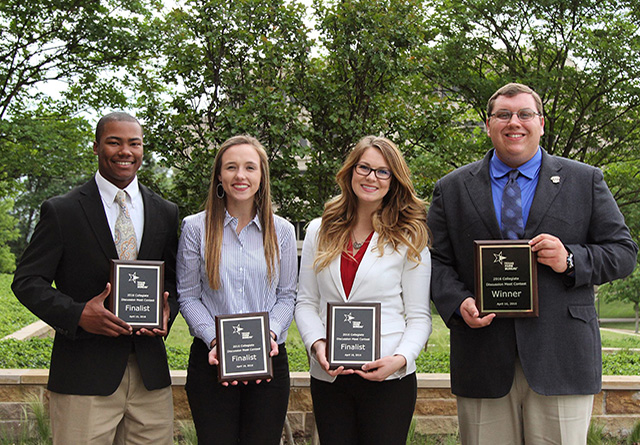 Take the path less traveled. And learn about the diversity of agriculture in and around San Angelo. It's a little education. And a whole lot of fun!
The 2020 YF&R Fall Tour is set for Sept. 4-6.
Check back in the spring for information on this year's tour.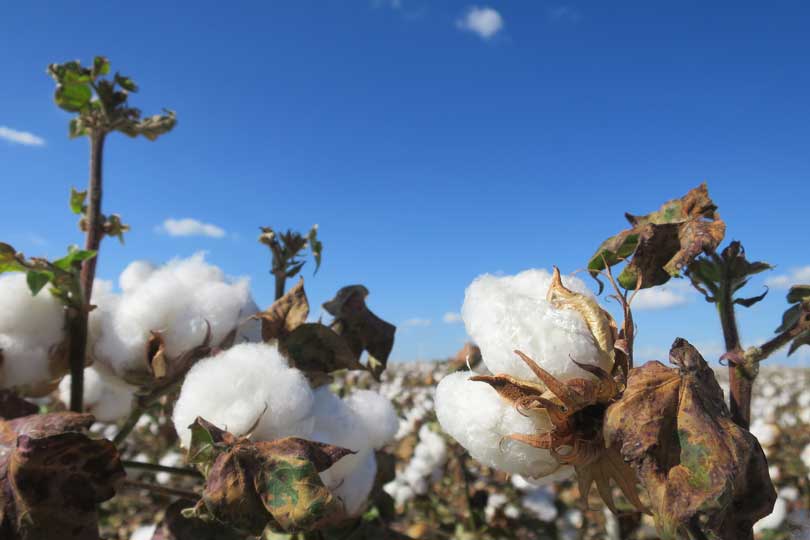 Grow. Learn. And aspire. With other young farmers and ranchers. Cultivate a strong legacy of Texas agriculture. One that starts with you. Today.
And that can happen through the County YF&R Incentive Program. Create a County YF&R Committee. Learn about agriculture and Farm Bureau. And be eligible for the incentive awards.
To be eligible for the prizes, the criteria must be completed between Jan. 1-Oct. 31, 2019.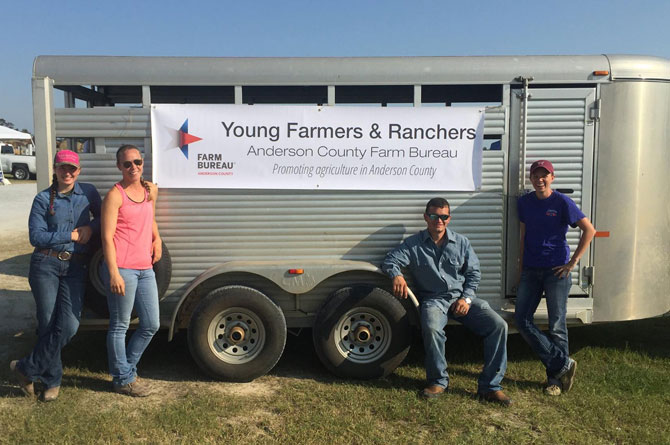 Have a question about agriculture? Want to get more involved? Meet other young farmers and ranchers in your area and across the state?
Connect with one of 13 members of the Young Farmer & Rancher Advisory Committee. They can offer direction, provide information and share their experiences.
Message from the chair
"Young agricultural professionals—whether you farm or ranch, teach or own an agricultural business—are the future of Texas. The Young Farmer & Rancher program helps develop leadership skills and achieve personal and professional growth for all careers. Together, we can help each other grow and cultivate a strong foundation for a prosperous tomorrow."
—Melody Kneupper
Take advantage of a bright agricultural future. Learn to better yourself and your business. And inspire other young farmers and ranchers. To be innovative, resourceful and engaged.
You—young farmers and ranchers ages 18 to 35—are driving the future trends of agriculture. Get involved. And leave your mark on Texas agriculture.