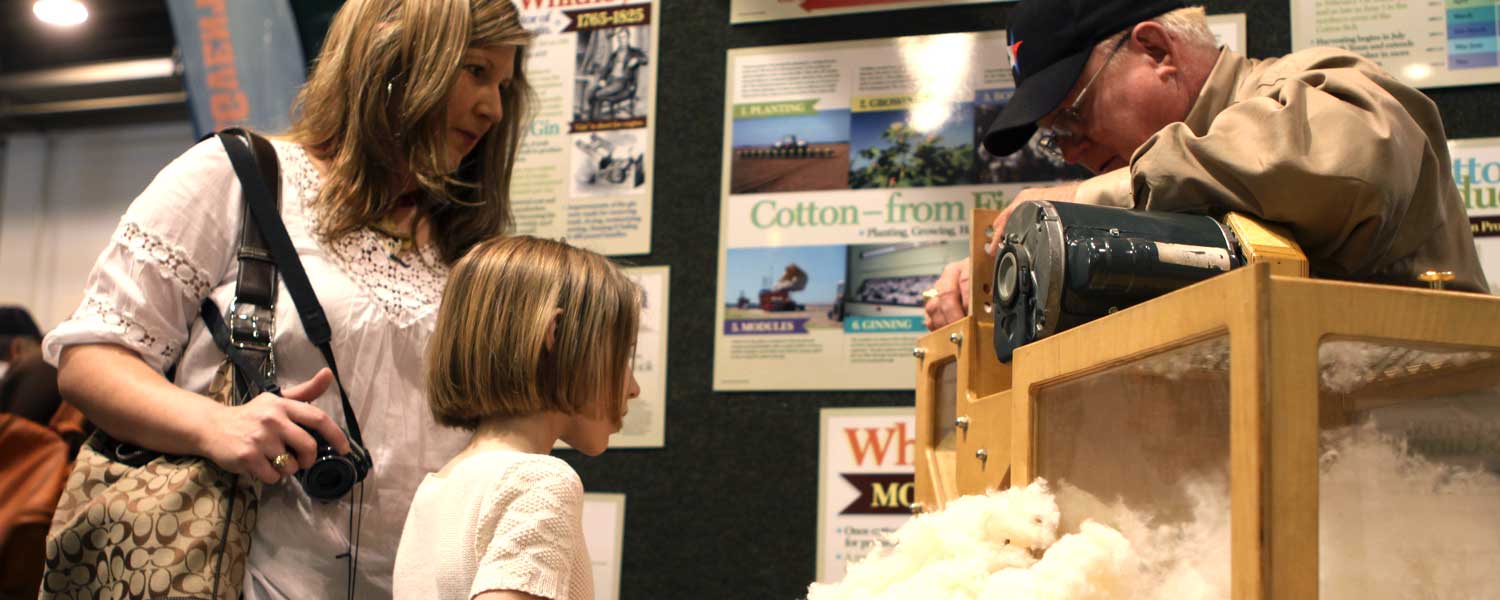 Responsible food. Grown by local farmers and ranchers. A vast array of crops and livestock are often grown close to your home.
But most Texans are now four or five generations removed from the farm. We think it's important they reconnect to agriculture. That's why we focus on facts through our traveling exhibits throughout the state.
From the great State Fair in Dallas. To the Rio Grande Valley Livestock Show. And many points in between. Planet Agriculture is Texas Farm Bureau's exhibit displayed at fairs and stock shows across the state. Opening the door to a whole new world.
The focus is on personal learning. Leather crafting, hand-spinning wool, food nutrition and other presentations—varied depending on the venue—give you a more localized experience.
You also learn how a little bit of agriculture is in almost everything you do. Crayons from pigs. Lipstick from cows. Ranch dressing from cotton. And marshmallows from sheep and goats. See it all at Planet Agriculture.
The spring 2020 Planet Agriculture schedule will be announced soon.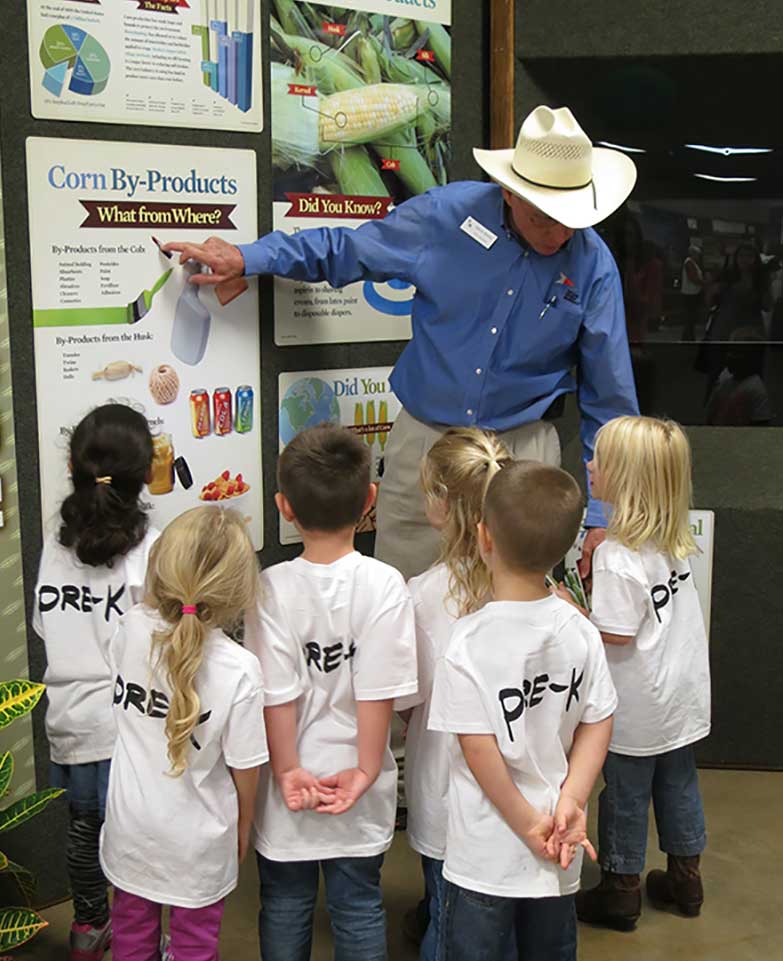 Flexible. Versatile. Hands on. Connect!
Agriculture has a great story to tell. And Texas Farm Bureau's Mobile Learning Barn is the perfect opportunity for county Farm Bureaus to tell it at agricultural fairs, Ag Days, county livestock shows and schools.
The trailer can feature up to seven different crops and livestock, including corn, cotton, grain sorghum, pork, cattle and others. Samples of different commodities and their by-products are also displayed. It's not only visual, but interactive, as well.
Nine mobile learning barns are placed across the state.
To learn more or book a unit, contact your local county Farm Bureau office, email MLB@txfb.org or call 254-751-2273.