Setting goals on state and national agriculture issues. Issues important to agriculture and rural Texas. They are vast, complicated and misunderstood. That's why the Texas Farm Bureau board—with direction from county Farm Bureau leaders throughout the policy development process—annually sets a roadmap for leaders and staff to follow. So those issues most important to agriculture and rural Texas get the attention they deserve.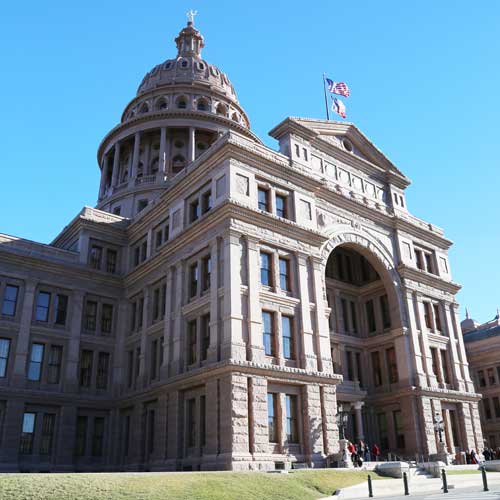 State Priorities: 86th Texas Legislature
Eminent Domain
Ensure property owners' rights are protected under eminent domain law.
Water
Protect the rights of landowners and agricultural producers to surface water and groundwater. Oppose legislation that attempts to take any constitutionally protected rights to water.
Taxes
Ensure state tax policy does not adversely impact or burden agricultural producers or the agricultural industry. Protect the current state tax provisions that limit the burden on producing food, fiber and other agricultural products for consumers.
Land Use Regulation
Protect the rights of agricultural producers to engage in normally-accepted agricultural practices on their land. Oppose unnecessary regulatory authority over rural land.
Transportation
Ensure vehicle, trailer and driver's license regulations do not adversely impact or burden agricultural producers or the agricultural industry.
Animal Care
Protect the ability of agricultural producers to utilize generally-accepted, scientifically-proven production practices for livestock, poultry and other animals present on agricultural operations.
Feral Hog Control
Support legalizing reasonable chemical controls for feral hogs. Support maintaining all current legal methods of controlling feral hogs.
Texas Department of Agriculture
Support the adequate funding of the agency by the Legislature.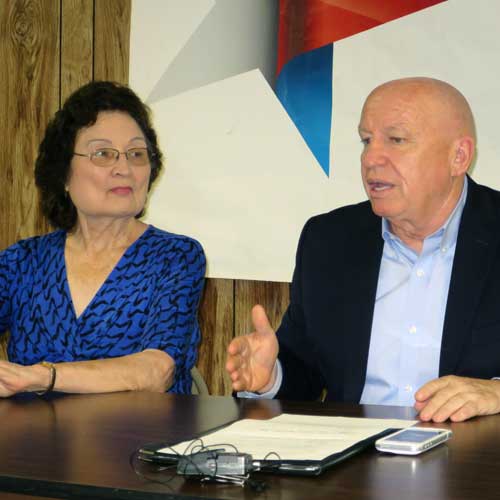 National Priorities: 116th Congress, First Session
Farm Bill
Actively work to pass a new farm bill to ensure the concerns of Texas agricultural producers are addressed and an effective safety net is maintained.
Trade
Support the passage of trade agreements that benefit production agriculture. Work to protect farmers and ranchers from retaliatory tariffs.
Fever Tick
Support efforts to eradicate the cattle fever tick and maintain and/or increase funding for research.
Border Security/Immigration
Support comprehensive immigration reform that includes a temporary visa provision for agricultural laborers. Support resolution of the border fence issue that recognizes the property rights of private landowners.
Regulatory Reform
Support comprehensive reform of the federal regulatory process and the Endangered Species Act to reduce regulatory burdens on agricultural producers.
Taxes
Seek to extend and/or make permanent key agricultural provisions included in the Tax Cuts and Jobs Act.
Transportation
Work to provide a long-term solution for farmers, ranchers and haulers impacted by burdensome Electronic Logging Device and Hours of Service mandates.
Meat Substitutes
Protect producers, animal agriculture and the meat industry from imitation meat substitute labeling and marketing.
Property Rights
Pursue legislation to safeguard property owners from federal agencies' claims to privately owned land.
Meat Substitutes
Defend against legislation that would reduce or eliminate access and/or use of approved agricultural technologies (GMO, feed additives, antibiotics, etc.).