Texas Farm Bureau is committed to the development of youth and youth leadership. That's why we invest in our youth.
Texas Farm Bureau devotes a large amount of resources towards youth programs and scholarships. Annually we award over $200,000 in scholarships in a variety of packages designed to meet different student needs. This includes various youth leadership organizations and students participating in our Free Enterprise Speech Contest.
We had great candidates apply for this year's Texas Farm Bureau scholarships.
FastWeb
By creating an account, Fastweb can forward information to colleges and leading companies so you'll receive free information on college financing and admissions, offers and promotions designed for students, job opportunities, and more.
College Board
College Board's Fund Finder is an online tool to help you locate scholarships, internships, grants, and loans that match your education level, talents, and background.
CollegeNET
A convenient, speedy site which searches scholarships from categories such as ACT and SAT scores, GPA, etc.
Sallie Mae
On this site, matches are narrowed to exactly what you indicate on a lengthy form.
TSTC-TFB scholarship for new students
If you or an immediate family member, or legal guardian are members of Texas Farm Bureau you may be eligible to receive the Texas Farm Bureau Scholarship from Texas State Technical College.
Student Teaching Scholarship-Spring 2020
The Texas Farm Bureau Student Teaching scholarship will award four senior Agricultural Education students with a $2,500 scholarship during their semester of off-campus student teaching.
This scholarship application has closed. Results will be announced by January 6, 2020.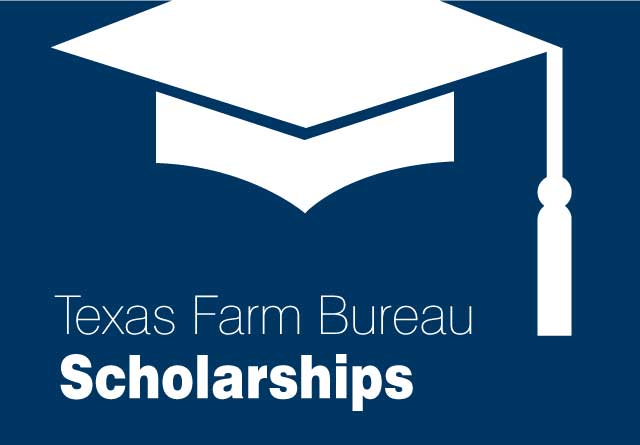 Youth Leadership Conference
Value-based leadership. Texas youth can expect the best in life by holding themselves to the highest standards.
Through Texas Farm Bureau's Youth Leadership Conference, we emphasize patriotism, responsibility and leadership—keys to our proud past and a bright future. During the three-day conference, we encourage you take an honest look at your ideas, attributes and abilities. And applaud and inspire you along the way.
Check back in 2020 for more information on the Youth Leadership Conference.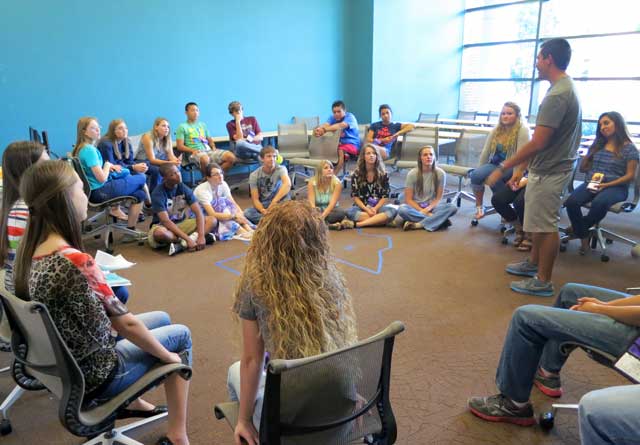 Free Enterprise Speech Contest
Free enterprise. What does it mean to you? Your answer can be quite rewarding if you are a Texas high school student.
The Free Enterprise Speech Contest is held annually and is open to any young Texas Farm Bureau member who has attended the organization's Youth Leadership Conference.
Through the competition, students are asked to share what they learned at the conference about constitutional government and the free enterprise system with their friends, family and community.
It's an opportunity to earn cash for college. Gain valuable communication skills. And hone leadership abilities. The rewards are rich for those willing to work hard.
To be eligible for the contest, contestants must have attended the 2019 Texas Farm Bureau Youth Leadership Conference.
Click here for the contest rules and awards.
Registration has closed for the 2019 Free Enterprise Speech Contest.